Urban Sensing Using Social Media and Cellular Network Data
Dr. Dániel Kondor
When: December 09, 2016, 15:00
Where: Room 462, Bloomberg Physics and Astronomy Building
3701 San Martin Dr
Baltimore, MD 21210
Please join us on Friday December 9th for a special talk from Dr. Dániel Kondor. Dr. Kondor is a Postdoctoral Research Fellow from the Senseable City Laboratory at MIT.
Abstract: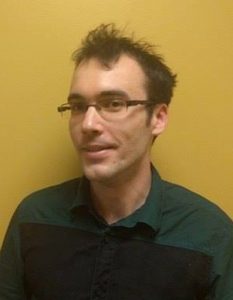 Recent developments in communication technologies have brought significant changes to both our everyday lives and data collection technologies and possibilities as well. Nowadays, most of us carry sensors everywhere and leave digital records of our activities in potentially several large-scale databases. This presents novel opportunities for researchers, promising detailed data on social phenomena which was previously hard or even prohibitably expensive to collect, while also raises new concerns about privacy and commercial use of personal data. In this talk, I will present some of the new research possibilities, showing results from work I participated as a postdoctoral researcher at the Senseable City Lab at MIT and previously as a PHD student at the Eötvös Loránd University in Budapest, Hungary. I will include work focusing on detecting large-scale spatial differences in language use in social media and how it can be related to demographics; work looking at how activity time series from cellular networks and social media can be used to infer land-use in urban environments; and finally some work about the privacy implications considering the reidentificability of trajectories in these datasets and the matchability of trajectories from distinct datasets.
Biography:
Dániel Kondor obtained his PHD in physics in 2015 at the Eötvös Loránd University in Budapest, Hungary. He has been working as a postdoctoral researcher at the Senseable City Lab at the Massachusetts Institute of Technology since then. His research has focused on complex social, communication and economic networks and utilizing novel large-scale data collection technologies to gain better understanding of social phenomena. These include the analysis of spatial variation in the content of Twitter messages, the evolution of the Bitcoin transaction network and various uses of activity logs collected from cell phone networks. During his PHD, he also worked as an intern at Ericsson Research as part of their academic collaboration program.