Real Time in the Room: Frequency, Amplitude, and Time Analysis with the "Precision Measuring Matrix" by Paul Reed Smith
Paul Reed Smith
An IDIES Bi-Monthly Seminar
When: February 14, 2018, 16:00
Where: Arellano Theater, Levering Hall
3400 N Charles Street
Baltimore, MD 21218
Click here to view a recording of the event.
Abstract: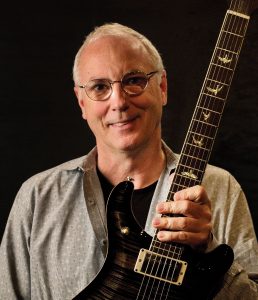 I will review the history of the Precision Measuring Matrix including my father's involvement, real time demonstrations, discussion of FFT measurement anomalies, the discovered language of EEG harmonic brainwaves, watching the harmonics of an acoustic guitar in real time and newly discovered domains made possible by the Matrix 'events'.

-Paul Reed Smith
Paul Reed Smith is best known for his world famous PRS Guitars. An informal reception will follow the talk from 5:00 pm to 6:00 pm in the Glass Pavilion. A good time should be had by all.
Biography:
Paul Reed Smith is a guitar-maker, musician, songwriter and the Founder and Managing General Partner of Paul Reed Smith Guitars. Born in Bethesda, Maryland, he made his first playable guitar for extra credit at St. Mary's College. In 1985, he opened PRS Guitars. Today the company is the third largest electric guitar manufacturer in America.