Join us October 23rd for a data science symposium hosted by IDIES and MINDS!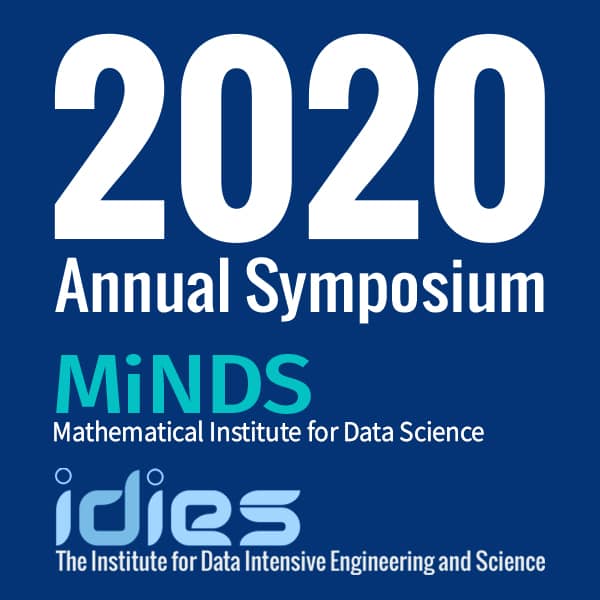 This years event is being held via Zoom Webinars, and requires each participant to register.
This event aims to bring together experts in the theoretical foundations and development and application of data intensive technologies and analysis to share discoveries, practical ideas, and insights. IDIES and MINDS seek to promote interdisciplinary collaborations and invite researchers from across JHU, the government, industry, and local organizations that have an interest in data science and how to apply it in their own projects or future projects to attend the symposium. To learn more about IDIES and MINDS, and the resources they offer, please be sure to visit their websites.
The symposium will include:
Keynote Speaker Dr. Lauren Gardner, Associate Professor of Civil Engineering, and Center for Systems Science and Engineering (CSSE) Co-Director
Invited speakers highlighting exciting data science break throughs and applications
IDIES Seed Fund Awardee Updates & MINDS awards ceremony
Break out sessions
Student Poster Session
Updates will be posted here as the event date gets closer.