The Institute for Data-Intensive Engineering and Science (IDIES) is seeking poster submissions for the 2022 IDIES Annual Symposium. The symposium details are as follows:
Thursday, October 20th, 2022, 9:00 a.m. to 5:00 p.m.
West Reading Room | Welch Library | 1900 E. Monument St.
East Baltimore Johns Hopkins Medical Campus
The poster session is open to members of the greater Johns Hopkins Community, including the University, Hospital, Healthcare, Space Telescope, APL, and Peabody. Posters should reflect the IDIES mission (https://idies.jhu.edu/who-we-are/) of furthering data-intensive and computationally intensive research and education. We plan to accommodate all poster submissions that would be of interest to IDIES members and other attendees. The deadline to submit a poster abstract is 5 pm Tuesday, October 18th, 2022.
The Poster Madness tradition continues this year with 2-minute lightning talks prior to the Poster Session.
The IDIES Executive Committee will present an award for the Best Poster at the Symposium. To be eligible for this, a poster's first and presenting author must be a member or student member of IDIES. You may join IDIES at any time prior to the poster submission deadline, 5pm on October 18th, 2022, to be considered for this award. You must also register separately to attend the symposium. Please see the links below for information on joining IDIES, submitting your poster, and attending the symposium.
Join IDIES

http://idies.jhu.edu/join/
Symposium Information and Registration

https://idies.jhu.edu/news-events/events/idies-annual-symposium/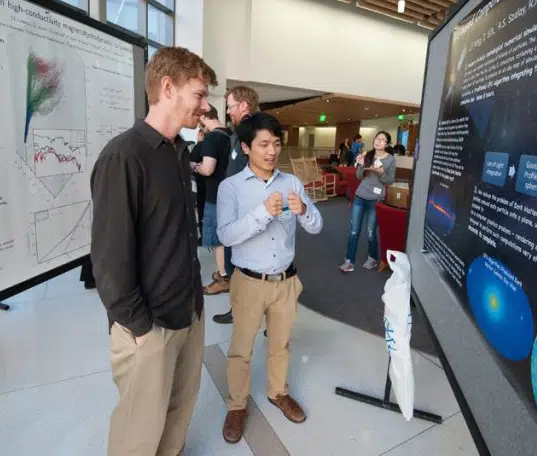 Poster registrations are closed.